Rogan Josh is a well-known Indian dish for its distinguished thick, red sauce and tender meat. At Celebration by Rupa Vira our team will be serving a vegetarian twist to this meaty dish – Paneer Rogan Josh made from soft, fresh Paneer.
Rogan Josh brings its influence to Kashmir from Mughals whose cuisine was in turn influenced by Persians. "Rogan" means clarified butter or oil in Persian and Josh refers to hot/spicy. Rogan Josh is a spicy-meaty dish that is packed with flavors.
Rogan Josh has a red meaty color to its dish. One of the main ingredients that lend its color to this dish is a natural red dye called 'Ratan Jot' also known as Alkanet Flower. Ratan Jot is used in traditional cooking for its natural red dye which is used in dishes such as Rogan Josh, Tandoori Chicken, Tandoori Paneer, etc. Most restaurants use tomato paste or artificial food coloring to lend the red-color to the food which takes away from the traditional taste of the flavorful Rogan Josh.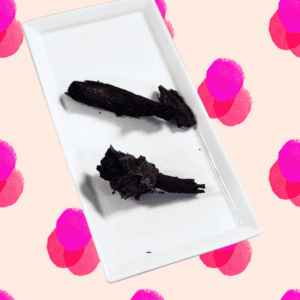 Alkanna tinctoria is a perennial herbaceous plant belonging to the borage family. It has small, blue, trumpet-like flowers. Ratan Jot is not soluble in water, however, it is soluble in oil, alcohol, and ether. So for cooking purposes, all you need to do is heat it up in a little oil, ghee, or butter, then strain it with a metal strainer, before using. Discard the used ratan jot. Now you can add the red oil/fat to whatever dish you want to.
Try our delicious Paneer Rogan Josh on Valentine's Day as part of our Special Five Course Menu and Dinner-For-Two To-Go menu. You can also order our Lamb Rogan Josh and Paneer Rogan Josh from our take-out menu.
View Menu